Left 4 Dead 411 community member Warheart has come back from GC 2008 with impressions, screenshots, and video of Left 4 Dead.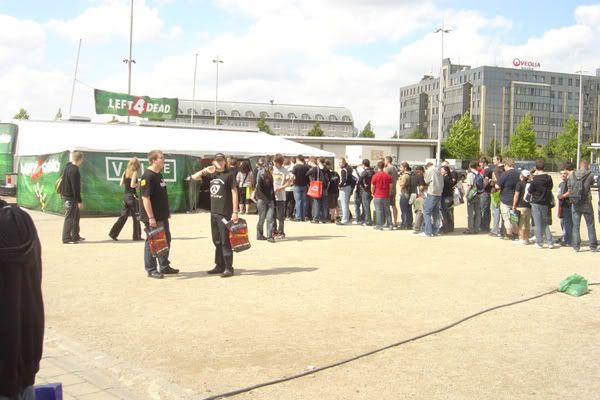 No developers or folks from Valve were present, but the following information came in:
When my first session was finished, the guys that watched over the booth said, that the games release was november 20th. I told them that the official date I heard was nov 4th for the U.S. and the 7th for europe, but they kept saying that they where told it would release on the 20th.
This follows the change in release dates from November 4th to the 17th at Amazon.com, GameStop, IGN, and GameSpot almost a month ago. We e-mailed Mike Booth at the beginning of the month asking about this delay, but have not received word back yet. This almost certainly confirms that Left 4 Dead has been delayed half a month to November 17th in the U.S. and the 20th in Europe.
We will post it as soon as we get official word.
Thanks again to Warheart, find his post on our forums here. GameSpy has posted a strange interview with Gabe Newell if you're looking for more on L4D.